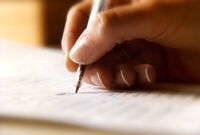 In this blog post you can read how you can make a good article.
Create an article
If you want to create an article you click on the contribute button on the right top of every page. In the list you'll see some options, choose "Add Page".
Writing a text
You always begin with adding a small text about the subject. For example you write an article about a city. In the text you mention the name of the city, the province and some more things.
Infobox
The only thing to get the code of an infobox, is to look at other pages about the same subject. Often there's made an infobox for it. If not, please ask one of the admins on the wiki. After finding a good infobox, you have to copy/paste the code to your article. Don't change something of the code, the only thing you have to change are the numbers, correct answers and the image link. That's the only thing you have to change.
Adding Pictures
If you want to add pictures, please use a slider on the top of the page. You find the add button on the rightside when you're editing an article.
Adding Categories
Add always a category to an article. It's important, because people can find the articles better. On the rightside you find a section categories. Tick in the category name and click on enter.
Publishing
If you want to save your edit click on the publish button on the right top.
If you have questions about adding and editing articles please go to my message wall to ask me about it. You can also ask another admin on the wiki.
Community content is available under
CC-BY-SA
unless otherwise noted.